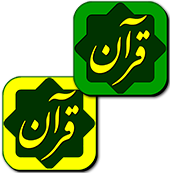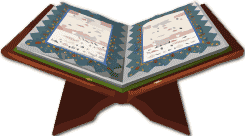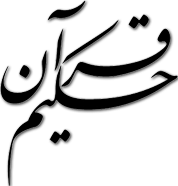 Quran Hakim Version 7.4
The Arabic text of Quran with beautiful and legible font (5 sizes).
Written English translation by Author: Chp 1, 2, 51 - 114.
Translation English Audio files: Chp 1, 2, 51 - 114.
Interpretation English Audio files: Chp 1, 70 - 114.
Ability to download interpretation or summary audio files (by chapter).
Arabic online reading of verses (choice of 23 various reciters).
Incorporating Native Audio Player and controlling media files in Lock Screen
Chapter selection using a nice menu (sortable by name or number)
Easy to access help on all single pages (top right icon).
Accurate and easy search of Quran in English, Persian, Arabic and Root.
Typing with a dedicated internal keyboard, English and Persian.
Smart search of Arabic words of Quran by double-taping on them.
Copy the translation of verses by double-taping the English/Persian text.
Copy the Arabic text of verses by double-taping Arabic search results.
Data recovery in the next run, in case the app was closed unexpectedly.
Simple selection of audio files between complete, summary or recitation.
Option to switch text to full-screen for ease of reading.
Countdown timer, and the link to the next live Quran class.
Option to tell friends about the app or contact us by email.
Option to switch to Car-Mode with large audio control buttons.
Description of 60 key words of Quran, along with a sample verse.
Dedicated sector for public News announcements of the app.
Enabling Dark Mode by inverting colors for easier view at night.
Ability to bookmark a verse for future references.
Ability to switch language of all sections between Persian and English.